Sponsorship of ADEPT

Sponsoring ADEPT offers you unique networking opportunities with Place Directors, promotion of your brand and business, the chance to drive industry practice forward, and getting your voice heard among key decision makers.
This year's sponsorship packages can be seen here. If you are interested in sponsoring ADEPT, please contact Hannah Bartram, Chief Operating Officer (hannah.bartram@eastsussex.gov.uk) or Alison Shea, Aldercross Training & Events (alison@aldercross.com).
PLEASE NOTE WE ALSO OFFER CORPORATE PARTNER MEMBERSHIP. SEE HERE FOR MORE INFORMATION.
CURRENT SPONSORS
Ringway - sponsor of the Annual Dinner, January 2017

As one of the leading providers of highway services in the UK, Ringway is renowned for consistently delivering cost-effective performance and sustainable, innovative solution. We pride ourselves on our flexible approach, our breadth of expertise, and our strong client partnerships, which enable us to meet and anticipate their needs.
Colas- sponsor of the ADEPT Annual Conference, November 2016



Colas is an ambitious, award-winning business, delivering sustainable solutions for the design, building and maintenance of the UK's transport infrastructure.  We have unrivalled expertise based not only on our long history, but also on the strength we derive from being part of the world-leading International Colas Group. The Group has excellent R&D facilities, giving us access to innovative new products, processes and ideas.

www.colas.co.uk
Atkins- sponsor of the ADEPT Annual Conference, November 2016
Atkins is one of the world's most respected design, engineering and project

management consultancies. 
We build long-term trusted partnerships to create a world where lives are enriched through the implementation of our ideas.
Our skills lie in the expansive area of infrastructure as well as in our experience of working with a broad range of clients, including national and local governments and the commercial sector. Atkins works across a number of sectors including transport, energy, aerospace, defence, environment and information communications; employing some 18,600 people across the UK, North America, Middle East, Asia Pacific and Europe.  
Kier Highways Ltd- sponsor of the ADEPT Annual Conference, November 2016
Kier Group is a leading property, residential, construction and services group,

which invests in, builds, maintains and renews the places where we work, live and play. We operate across a range of sectors including defence, education, housing, industrials, power, transport and utilities.

www.kier.co.uk
WSP Parsons Brinckerhoff - sponsor of the ADEPT Annual Conference, November 2016



Together we provide services to transform the built environment and restore the natural environment. Our expertise ranges from environmental remediation to urban planning, from engineering iconic buildings to designing sustainable transport networks, and from developing the energy sources of the future to enabling new ways of extracting essential resources.
Ringway - sponsor of the President's Meeting, May 2016



Please see above
Tensar - sponsor of the President's Meeting, May 2016

Tensar International is a world leader and expert in technology driven solutions for ground stabilisation and soil reinforcement. Tensar supplies geosynthetic products and provides proven practical solutions for poor soil conditions affecting the cost of railways, roads and paved areas. The company also offers products for earth retaining walls and slopes, subgrade improvement and stabilisation, foundations, reinforcement of asphalt to extend pavement life and erosion protection products for soil slopes and waterways.
Viridor - sponsor of the President's Meeting, May 2016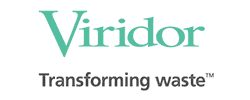 Our purpose encompasses everything that we do.  We're giving the world's resources new life. Whether those resources are collected by our vehicles from a primary school in Kent or delivered into our Energy Recovery Facilities in Cardiff or Runcorn, we transform 'waste' into the items and energy that society will need tomorrow.
WSP Parsons Brinckerhoff - sponsor of the President's Meeting, May 2016



Please see above.

Urbaser Ltd - sponsor of the EU referendum debate, May 2016

Urbaser Ltd is an innovative solution led waste management company. Our customer focused approach and comprehensive range of services are helping companies all over the world with reliable and sustainable waste management. Our commitment to creating carbon positive operations is at the core of our business. We already use Mechanical Bio Treatment (MBT), alternative energies and are passionate about promoting research. In providing outstanding service today we build the resources for tomorrow.