This is a free facility for ADEPT members to advertise relevant jobs. If you are not a member of ADEPT but would like to advertise a post, please contact Hannah Bartram, Chief Operating Officer, in the first instance (hannah.bartram@eastsussex.gov.uk).
---
HEAD OF SERVICE (WASTE)
Location: County hall
Salary: £57,993 to £66,000* (subject to April pay award agreement).
The role of Head of Service (waste) is responsible for providing leadership and strategic direction in the delivery of Waste Management services for the County Council, and to lead the transition towards a shared service with City of York Council.
You will act as client for both Councils in the transport and disposal of circa 450,000 tonnes of waste each year and operation of 20 household waste recycling centres on behalf of North Yorkshire County Council with a further two to be included when the joint service is formalised. You will also be responsible for leading a team in the development, management and operation of integrated service delivery models to meet the needs of both councils.
Supporting waste services are delivered through a highly innovative arrangement with the Council's own waste management company, Yorwaste. You will be responsible for maintaining a productive relationship with Yorwaste such that the Councils are able to fully take advantage of the commercial expertise within the company and the opportunities of the long term contract.
As Head of Service (waste), you will demonstrate:
A strong commercial acumen with the ability to maximise the services provided;
Extensive experience of working in a senior position (public or private sector) within the waste management industry.
Skilled negotiator, driving hard for value whilst maintaining excellent partnership relationships
Experience of developing and implementing organisational culture change within a large diverse organisation
Extensive experience of strategic planning,  policy development and implementation, and performance management
OPERATIONS MANAGER (WASTE)
Location: County Hall
Salary: £42,683 to £46,503* (Subject to April Pay Award agreement)
The role of the operations manager (waste) is responsible for delivering the Council's waste management service.  You will provide the operational lead for waste management with a full time commitment to achieving high quality and value for money through customer focussed services.
You will provide a high quality service delivery and performance, and have the responsibility for ensuring the Council only pays for the waste services it receives. You will drive continuous improvement in service delivery and will be responsible for demonstrating that operational services provide value for money. This is especially important when large value services are being delivered through means other than competitive procurement.
A significant part of your responsibilities is the management of the change. This includes moving away from delivering services mainly through traditional landfill contracts to new ways of delivery through a combination of the County Council's company; Yorwaste, and a long term PPP waste treatment contract. As part of this you will be responsible for developing and implementing new and robust contract management systems and processes for the management and supervision of the biggest contract let by this council. These systems will be necessarily complex.
As operations manager (waste), you will demonstrate:
Extensive experience of waste management industry
Effective management / leadership experience in managing staff and performance
Experience of the development of strategic policies and effectiveness in partnership working
Proven and effective experience of the management of resources in a changing organisational environment, including financial resources.
Experience of strategic planning, target setting and performance measurement
For more information on these roles including details on how to apply please click here.
Closing date for both roles: 18th March 2019
---

DIRECTOR, LOCAL TRANSPORT
Salary: c.£100,000 per annum
Every journey that everyone makes starts and finishes with a local journey. The quality, accessibility and reliability of local transport networks shapes our national quality of life. I am looking for a new Director who can bring energy and imagination to the task of improving road, public transport and sustainable travel systems, using the full public policy toolkit of funding, regulation and – importantly - fantastic working relationships with a wide range of internal and external stakeholders. The successful candidate will be someone who enjoys working at pace and is able to deal flexibly with uncertainty and delivering outcomes through a complex and sometimes challenging network of stakeholders. You are likely to be someone who excels at leading and building a high performing team.
The Director will be responsible for a multi-disciplinary Directorate of approximately 100 staff, mostly at the Department for Transport's London HQ, with around 10 of the staff based in Hastings. We are an equal opportunities employer and welcome suitably qualified applicants from all backgrounds. If you would like to be part of creating the best civil service in the world, please do apply. We look forward to hearing from you.
For more information please click here.
Closing Date : 10th March 2019
---
Tower Hamlets - Corporate Director, Place
Penna is currently working with the London Borough of Tower Hamlets - Corporate Director, Place. The salary scale goes up to £137k with approx. £6k allowances. The role will be responsible for the following areas:  Regeneration, Property & Major Programmes, Housing, Growth and Economic Development, Planning & Building Control, Public Realm.
 
More information can be found here:  www.londoninoneborough.com
 
Please contact: 
Clare Connor
Associate Consultant
Penna PLC
T: 0161 408 0703
E: clare.connor@penna.com
Closing Date : 22nd February 2019 
---

DEPUTY DIRECTOR FOR ECONOMICS, SOCIAL SCIENCE AND FLOOD RESEARCH – 9875
SALARY: £68,000 minimum
This is an opportunity for a senior Economist to play a key role in creating better places for people and wildlife. Our Economics, Social Science and Flood Research teams provide the expertise and research behind decisions that create better places for people and wildlife, and support sustainable development. It's high-pressure work with both an immediate impact and a far-reaching remit that will last for generations. 
The role reports into the Director of Flood and Coastal Risk Management (FCRM) Strategy and Adaptation. As the Chief Economist your role will be cross cutting covering all aspects of the Environment Agency's work including sustainable economic growth, climate change adaptation and the Government's 25 Year Environment Plan. You will play an active role in leading the organisation, embodying our values and enhancing the wellbeing of our staff.
We'll ask you to build strong relationships with influential stakeholders at DEFRA, OFWAT, HM Treasury and others. It's a challenging role that would benefit from experience of working with or within government.
For more information and details of how to apply please click here.
Closing date: 24th February 2019 at 23:55 hours
---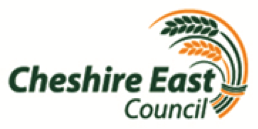 DIRECTOR OF GROWTH AND ENTERPRISE 
NOW CLOSED
---