This is a free facility for ADEPT members to advertise relevant jobs. If you are not a member of ADEPT but would like to advertise a post, please contact Hannah Bartram, Chief Operating Officer, in the first instance ([email protected]).
---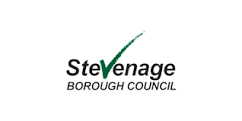 Assistant Director - Stevenage Direct Services
Up to £77k per annum
Stevenage is a thriving town full of opportunities for our communities, led by an innovative and efficient council. Our motto is "the heart of the town lies in our people" and our pride ranges from our world-class R&D companies to our four award-winning Green Flag parks. We have big aspirations and now seek an ambitious, high calibre leader to drive our vision to be a destination town of the future.
You will have responsibility for one third of the Council's workforce, making this role critical to our future. With significant experience of leading and modernising universal (environmental and waste) services, you'll have strategic oversight of our complex portfolio of in-house services.
Working closely with our partners, frontline staff and residents, you'll lead on the Council's commercial agenda, optimising key business opportunities across the borough. Join us and help put Stevenage on the map.
For further information about this exciting role, please contact Helen Anderson on 07936 329908 or Ed Harper on 07540 706307. To apply, visit www.futurestevenage.com
Closing date: 5pm on Friday 6th December 2019.
Interviews will be held: w/c Monday 16th December 2019.
---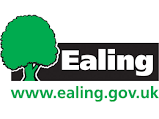 Director of Place Delivery
£Competitive Salary
Make a great borough even better
We want Ealing to be a place where people live fulfilling lives. A place where services and surroundings enhance every resident's world. For that, we need a Director of Place Delivery with the skill, drive and inspiration to bring improvement through innovation. Could you make Ealing a great place – both now and in the future? 
As our Director of Place Delivery, you'll be the driving force behind the success of vital services including Highways, Parking, Street Services (including Greener Ealing, our local authority trading company), Housing Asset Management, Business Planning, Environmental Enforcement, and Building Control. Efficient operational delivery is crucial, so you'll need to be an accomplished natural leader. 
This role is also about strategic service planning and public service reform and transformation. We want you to lead transformation programmes that deliver efficiencies and excellent customer service. That means making the most of new technology and basing change on solid data and metrics. You'll look for ways to optimise integration and generate income, keeping communities' needs front and centre. With the opportunity to build strategic partnerships, shape the Place portfolio and advise at the highest level, you'll be a major influence on the Ealing of the future.
You'll join a high performing authority, which is delivering on its innovative and creative Future Ealing transformation programme. Future Ealing is focused on improving outcomes for residents at a time of reduced Government funding and increasing demand. The council is working together, across departments and with our local partners and residents, to make Ealing a better place to live and work. At the same time, we are focusing on prevention, efficiency and improving the way we deliver services to reduce our budget gap and ensure our services are sustainable and of good quality. Our programme is already delivering, but as Government funding continues to shrink, there is still a lot of work to do.
To make the new model work, we need a proven strategic leader. Able to collaborate and build links council-wide, you'll encourage communication and ensure that achievement is always a team endeavour. You'll also have the senior-level management skills to drive performance and get the best out of people. Whatever your background, you'll understand commissioning and commercial thinking, while inspiring others to embrace innovation. 
For more information please contact Joshua Bembridge on 07739 985331, Rebecca Rampat on 07739 985332, or Ben Cox on 07809 374692. 
To apply please click here.
Closing date: 13th December 2019, 9am.
---

Service Director, Investment and Growth
£84,765 - £94,224 per annum
We are looking to you for visible, kind and authentic leadership, someone who encourages diversity and seeks different perspectives. With your senior experience, you'll embody a can-do attitude and be prepared to challenge and intervene effectively to develop investment and growth in Nottinghamshire. We expect you to have a strong focus on growing others.
You'll have an exceptional proven track record in inspiring and working in partnership with people at all levels both internally and externally.
This is a hugely important role for the Council, based at our Headquarters campus in West Bridgford. The post holder should be able to work flexibly and be open to travel to support the department's activities. Nottinghamshire County Council believes that equality of opportunity and diversity is important in the work we do, and we are strongly committed to being an inclusive employer. We're a signatory to the Government's Disability Confident schemes, which means that we guarantee an interview to any disabled candidates entering under the scheme, should they meet the minimum criteria for the role.
You will understand the partnership environment and be able to demonstrate a network and track record of delivering alongside organisations like Homes England, Highways England, Midlands Engine, HS2, private sector developers and D2N2. Not to mention building a partnership with your District Council colleagues.
Nottinghamshire County Council is investing in its growth. Whilst financial prudence is vital, you will not be faced with making large budget cuts in the short term. You will be charged with using the Nottinghamshire pound to leverage greater returns, to grow the economy and to generate prosperity for communities. The successful candidate will be presented with an opportunity to invest in the county rather than cutting services.
In return for your expertise, you'll enjoy our total dedication to your ongoing personal and professional development. We offer agile working options and we'll help you perform at your best today, so you can fulfil all your potential in the future. It is a very exciting time to join Nottinghamshire County Council. Together we will continue our transformation and you'll help us achieve and deliver on our bold ambitions.