This is a free facility for ADEPT members to advertise relevant jobs. If you are not a member of ADEPT but would like to advertise a post, please contact Hannah Bartram, Chief Operating Officer, in the first instance (hannah.bartram@eastsussex.gov.uk).
---

DIRECTOR – FLOOD AND COASTAL RISK MANAGEMENT STRATEGY AND NATIONAL ADAPTATION
Are you an exceptional leader, willing to face one of the nation's greatest environmental challenges? This senior role, in the Environment Agency's national Flood and Coastal Erosion Risk management team, is a unique opportunity to shape the nation's strategy for decades to come. 
We are looking for someone strategic, influential, innovative and passionate – committed to delivering greater adaptation and resilience in flood and coastal erosion risk management, in response to the challenge of climate change. 

Leading a team who work with communities, Government Ministers and the private sector, you will improve understanding of the nation's flood risk, develop a strategy to help the community and government respond and adapt to the risk, and champion the commitment of others to improve the nation's resilience to flooding. 

This includes identifying future flood risk and investment opportunities, undertaking community, economic and social science research and developing the longer term strategic approach for improving how we manage and adapt to flood and coastal risk.

As a senior leader in the Environment Agency you will also be part of the wider team helping to protect and improve the nation's environment, working closely with other senior leaders across the organisation. The deadline is 30 September.
To find out more click here or email PA.ExecutiveDirectorofFCRM@environment-agency.gov.uk
Posted 19 September 2018
---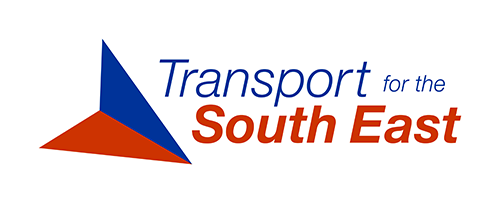 TRANSPORT FOR THE SOUTH EAST – SEVERAL POSTS
We're at a pivotal point in the development of Transport for the South East as we start work on our transport strategy for the region. Now we're recruiting for several key roles to help us on the next stage of the journey. If you believe you have what it takes and want to be part of shaping this new organisation, we want to hear from you.
We're looking to recruit:
Click on each role to find full details and how to apply.
You'd be joining an emerging sub-national transport body – set up to transform the transport system across the South East of England, providing the infrastructure needed to drive economic growth. This region generates more than £200 billion for the UK economy and that's forecast to grow to £330bn and beyond. The South East is the UK's international gateway with our key ports and airports and is vital to the whole UK economy.
We also know that good connectivity enables development and that housing is reliant on good quality strategic transport infrastructure. So the importance of our transport strategy cannot be underestimated. We know that rail capacity is exceeded at peak times and that our strategic road network will be severely congested by 2040. We also know that the way in which people travel is changing and the development of new technologies will be an important component of our strategy.
At the same time we want to develop our proposal to government which demonstrates why transport for the South East should be granted statutory status like its cousin Transport for the North. Our proposal to government for statutory status formalises the relationship with the likes of Network Rail and Highways England so TfSE can inform their investment programmes based on the needs of communities, passengers, businesses and decision-makers across the region.
Established in shadow form in June 2017, TfSE brings together 16 local Transport Authorities, five local enterprise partnerships and other key stakeholders, including environmental groups, operators, district and borough authorities and national agencies.
We will not replace or replicate the work of existing local transport bodies. Our role is to add strategic value by ensuring that funding and strategy decisions about transport in the South East are informed by local knowledge and requirements.
Posted 7 September 2018
---

SENIOR DRAINAGE ENGINEER – CENTRAL BEDFORDSHIRE COUNCIL
We are looking to recruit a Senior Drainage Engineer to assist the Flood Risk Management Team in delivering the Council's role as the Lead Local Flood Authority for Central Bedfordshire.
For more details and to apply: http://www.ciwemjobs.org/job/senior-drainage-engineer-2/
The varied workload for this post involves undertaking flood investigations and enforcement, appraisal of drainage design and inspection, procurement and contract management, and providing formal and informal advice on sustainable drainage systems (SUDS) and general flood risk management to the Local Planning Authority, developers, strategic partners, councillors and members of the public. We are looking for someone who has the technical skills to deliver this high-profile role, with the tact, diplomacy and communication skills essential for effective partnership working.
For an informal discussion about the role please contact Alys Bishop (Flood Risk Team Leader): Alys.bishop@centralbedfordshire.gov.uk / 03003004215
Posted 6 September 2018
---