Sponsorship of ADEPT

Sponsoring ADEPT events and activities offers you unique networking opportunities with Place Directors, promotion of your brand and business, the chance to drive industry practice forward, and getting your voice heard among key decision makers. We have a number of sponsorship opportunities available for:
13 October 2021 - National Traffic Managers Conference, Leicester

18/19 November 2021 - Autumn Conference, Bath

1 December 2021 - Live Labs Expo, Derby
If you are interested in sponsoring ADEPT, please contact Hannah Bartram, Chief Operating Officer (
[email protected]
).
PLEASE NOTE WE ALSO OFFER CORPORATE PARTNER MEMBERSHIP - SEE HERE FOR MORE INFORMATION.
---
CURRENT SPONSORS
ADEPT NATIONAL TRAFFIC MANAGERS' CONFERENCE - 13 OCTOBER 2021

AUTUMN CONFERENCE - 18/19 NOVEMBER 2021
Platinum Sponsor
As we emerge from the events of the last 18 months, our focus is turning to the climate emergency we collectively face.
Recent events highlight the importance of creating efficient, reliable local transport networks with easy, safe and affordable access to products and services.
Our local places and high streets are an essential part of building economies capable of capitalising on growth, reducing carbon and enabling positive outcomes for people, residents and communities.
At Atkins, we provide services across the full transport ecosystem, combining digital innovation with traditional engineering.
We are shaping the future of transport and reimagining infrastructure.
Amey is a leading infrastructure services and engineering company.
We are at the heart of modern Britain, helping the economy to grow by designing, maintaining and transforming the nation's strategic assets.
Our 16,000 people are behind the critical services the country relies on every day and we each take personal pride in our public service.
Our unique engineering and operations experience, together with data driven insight from our consulting business, delivers better results for our clients.
We are trusted partners of Government – both national and local – managing assets and complex projects that are vital to the sustainable growth of the country.
From design to construction and maintenance, Colas in the UK offers end-to-end sustainable solutions for large-scale infrastructure projects at home and abroad.
Backed by its global-parent, Colas UK offers an exceptional customer-focused approach - along with the financial firepower, know-how and world-class research and development of an international infrastructure giant, Colas SA.
With access to cutting-edge concepts and products, Colas UK offers the best of both worlds for customers with ambitious projects. We are an historic business with a deep understanding of the market and we offer the latest in technological innovation, effective solutions and efficiency. 
Colas: We open the way.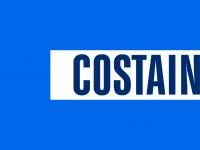 Costain is a smart infrastructure solutions company. Our purpose is to improve people's lives by deploying technology-based solutions to meet urgent national needs across the UK's energy, water and transportation infrastructure. We offer a broad range of services which span the lifecycle of a programme, including consultancy, digital and complex delivery services.
We're a trusted pair of hands - we have been operating in the UK for over 155 years. And we're committed to providing a diverse and inclusive workplace; Costain has been named by The Times as one of the Top 50 Employers for Women again this year – for the fourth year running.
Together with our associated companies, Ringway teams are responsible for looking after over 50,000 kms of the UK's highways network – we deliver specialist highway services across the largest highways maintenance portfolio within the UK, including strategic road network, DBFO motorway and trunk roads, and the local authority network.
We are private sector partners, dedicated to delivering public services. Ringway offers best practice maintenance services; everything from cyclic and reactive maintenance, incident response, severe weather operations, surfacing and specialist treatments, through to asset management and design services. Our services are flexible; enhanced by access to self-delivery across multiple specialisms and the best practice we have gained supporting local authority customers across the country over the past 40 years. Working together with our clients we deliver with local accountability and local people who take pride in the services they deliver.
At WSP we care about the issues facing local government and have a long track record of assisting our clients to successfully tackle the pressures facing them. We can help address the intensification of cities and towns while satisfying the need to protect green space. We can also improve their transport systems – increasing quality, safety, accessibility and good connectivity to reduce social isolation.
Working in partnership with local government clients to deliver appropriate and affordable solutions, we assist our clients to respond to rapid changes in technology and to be Future Ready.
Silver Sponsors
VolkerHighways is a leading integrated highways service provider. We specialise in the delivery of highways and lighting term maintenance contracts, surfacing, traffic management and public realm infrastructure services. We also offer smart city services to create the connected and sustainable communities of the future, through VolkerSmart Technologies, including the design, installation and maintenance of electric vehicle charging points.
The majority of our term maintenance contracts are delivered for local authorities and public sector clients with whom we work with collaboratively.
Our vision is to be a sustainable and innovative provider of choice for highways and infrastructure services, growing responsibly to deliver social value to the communities we work in and to protect the natural environment, leaving a legacy we are proud of.
ADEPT LIVE LABS EXPO - 1 DECEMBER 2021

 Further sponsorship and exhibition packages are available. For full details see here.